If you don't know how to collect, summarize, or display data on a dashboard, you are in serious trouble.

Dashboards are the most critical data visualization tool Smartsheet has to offer.
But only if you have a system in place to build, integrate, and use them!


It doesn't matter how many sheets/ how much data or input you have – if it isn't effectively collated and summarized, you're not going to be able to draw out the key insights that your senior stakeholders or clients NEED to see.


But, it's even more this.


It's your day-to-day work.


You don't want those extra late nights at the office.


You don't want ridiculously early starts or having to bust a gut to meet your impending deadline or next call.


And it will always get harder without a proper process.


With so much information being entered into your Smartsheet environment all the time, how are you supposed to manage and organize it all?


So, you know you need to leverage Smartsheet Dashboards - but do you really know how to build and optimize them the right way?


Forget searching the internet for answers and forget hiring someone.


All you need is a simple process for creating, optimizing, and managing dashboards.
No more frustration, no more guessing, and no more problems.
I created The Dashboard Training Video course, revealing my effortless approach for dashboard mastery.


The era of getting lost in reporting rabbit holes is behind you.


In this course, you'll learn:
• A simple system to collect, analyze, display, and maintain all of your data in a structured, clean, and effective way.
• A process of creating optimized, effective, and highly impactful dashboards that you can set up once and are updated automatically in real time.

Consider This Your Fast Track Approach To Impress
These dashboards turn heads and get you the recognition you deserve.
Whether it's your colleagues, boss, senior leadership team, or your client.
Wow and keep them informed on all your key project KPIs with ease and take your dashboards to the next level.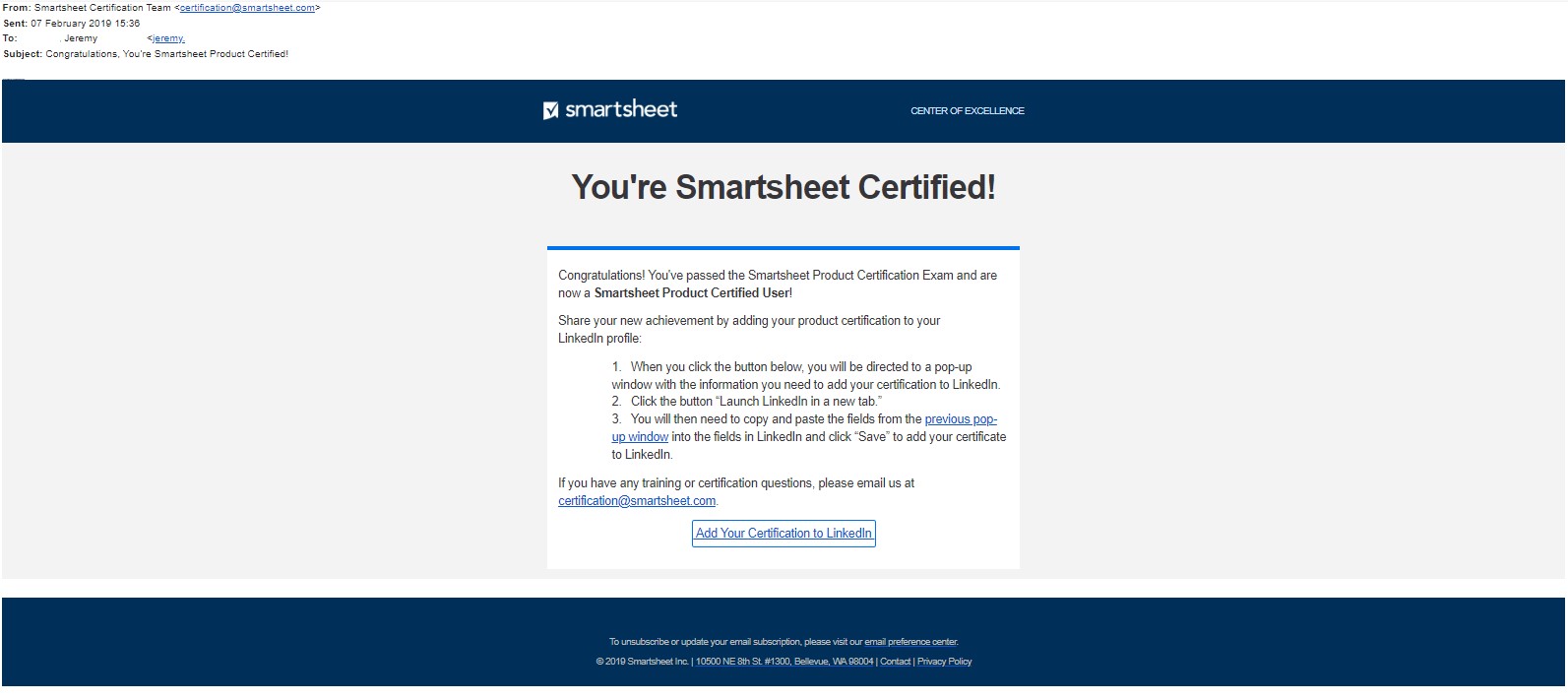 Leverage The Experience & Knowledge Of A Seasoned, Certified Smartsheet Expert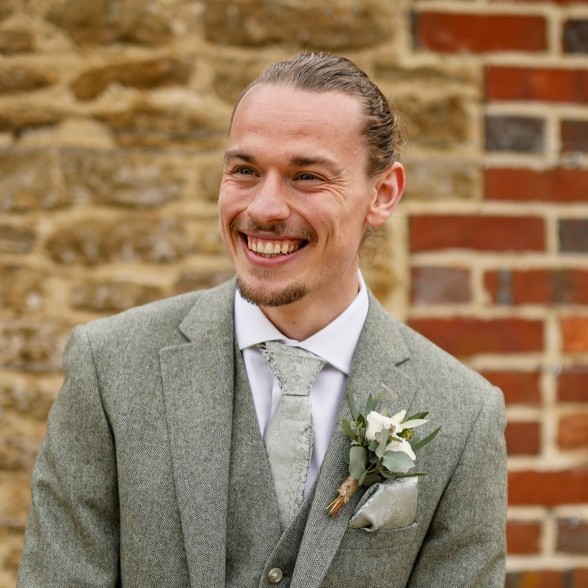 Your Instructor

Hello, I'm Jeremy, a Prince2 Certified Project Manager with over 15 years of project management experience.
I have been using Smartsheet for little over six years in my daily project management position working for a large multinational organization on global, complex projects.
Since that time I have spent a significant amount of time learning and using Smartsheet and have even become Smartsheet Certified. I have been promoted twice, lead global Smartsheet training sessions (to over 500 global employees at a time) and small in-classroom workshops.
I also work, in a consultancy capacity with a number of high-profile organizations to streamline their processes and get the most out of the tool.



Here's What Other Students Are Saying

"If You Use Smartsheet, This Course Is A No Brainer"
I cannot believe how I was using Smartsheet before I enrolled in this course. Jeremy's walkthrough not only helped me build the dashboards my organization needed but has helped streamline my entire organization's data in the process. My data now works for me, and I am doing far less manual work than ever before. If you use Smartsheet, this course is a no-brainer
- Clive Johnson - Project Manager


"The Content In This Course Helped Me Get A Promotion"
By following the content in this course, I was able to build a portfolio of dashboards now being used by over 100 stakeholders. The result. I was able to secure a promotion and have since increased my annual salary by 8%.
- Anabelle Shelvey - Finance Project Manager

What You'll Learn - Course Curriculum

This Course Is For You If You...

• Are ready to save a significant amount of your valuable time learning, building, and optimizing your reporting,
• Want to streamline your workflows and truly benefit from Smartsheet automation,
•
Unleash the full potential of your organization's data, or build in processes to better obtain it!
• Empower your team members and allow for much greater levels of collaboration,
• Improve your reporting capabilities
• Spark new ideas for KPIs to report on,
• Impress your stakeholders - get noticed (whether it's your boss, senior leadership team or client)!
• And so much more!

The Results Are Waiting For You
The course has been tried and tested, and Smartsheet users of all experience levels and from a variety of organizations/industries have seen amazing results.
However, the key to success lies in your attitude to implement the content.
If you're truly determined to take your business insights to the next level or further your career, this is the very course that can help.
The results you're looking for are waiting inside.

100% Satisfaction Guaranteed
If you do not get the value out of this course that you expect, I will work directly with you to ensure you obtain the results you need.

Get Instant, Lifetime Access ⬇️

Have a question?
Have a question about the course - what's covered or payment options? I'd be happy to help. Please reach out to:

[email protected]
FAQs
What is the Smartsheet Dashboard Training Course?
The Smartsheet Dashboard Training Course is an online program designed to teach you how to create, manage, and optimize dashboards within the Smartsheet platform. The course focuses on saving time, improving efficiency, and enhancing collaboration within your team.

Who is this course designed for?
This course is ideal for professionals, project managers, team leads, and anyone interested in leveraging the power of Smartsheet dashboards to manage their projects and work more efficiently.
Are there any prerequisites for enrolling in the course?
While prior experience with Smartsheet is helpful, it is not required. The course is designed to accommodate users of all levels, from beginners to advanced users looking to expand their knowledge of Smartsheet dashboards.

How is the course structured?
The course is divided into easy-to-follow modules, with each module covering a specific topic related to Smartsheet dashboards. These modules are supplemented with video tutorials and additional resources to consolidate your knowledge.

How long does it take to complete the course?
The course is self-paced, allowing you to learn at your own convenience. On average, students take about 10-15 hours to complete the course, but this varies depending on your familiarity with Smartsheet and the amount of time you can dedicate to the course.
Can I buy this course for my team?
You can reach out to me via [email protected] for a group discount code and package.

Can I find this information for free online?
Possibly, but not from me, in one place, or as detailed as this. Plus, I add my unique opinions, thoughts, and suggestions based on over 5 years of using Smartsheet. I created this course in the first place because I had such a hard time finding free information. I was forced to develop this framework over time. And now I'm sharing it all with you.
Is there a time limit to complete the course?
Absolutely not. In fact, take as much time as you want to complete the course. However, the faster you complete it, the sooner you will have your dashboards up and running.

How long do I have access to the course?
Forever. You bought the course and you own it for life. Access it anytime you want. You'll also get all the course updates and new lessons for FREE forever. This is NOT a membership or subscription course.
Is there any support available during the course?
Yes, I am available to answer any questions you may have and provide guidance throughout the course.

Is my credit card secure?
100% yes! I've partnered with Teachable to handle the billing and provide secure 256-bit encryption. Your credit card data is safer with our SSL than buying gas or at your favorite restaurant. Your transaction is completely protected from fraud.