The Proven Blueprint to Smartsheet Success
Smartsheet has a steep learning curve.
On the face of it, it may seem like an intuitive tool, but it can get immensely complex.
Or, at least, it should do if you are maximizing the value of the tool.
The trouble is, that there is a lot of functionality on offer.
Functionality that is not present in other project management platforms or systems.
It can get confusing quickly.
You can feel overwhelmed fast.
Get it right and you're in line for a promotion and that salary raise.
Get it wrong, and you're just another cog that spends too much in the weeds and bogged down in the mundane.
Or worse, you make mistakes that can result in embarrassment, shame, and regret in front of your colleagues, managers or client!
That's what can happen if you try to learn a new tool all on your own.
Not to mention the longer work hours and immense frustration that comes with it all.
Enter my Smartsheet Fundamentals Course 🚀
Until now, there hasn't been a single all-in-one course to learn all the ins and outs of Smartsheet.
I've changed the game.
After using the tool for over 6 years, using all the functionality to its full potential, chatting with hundreds of fellow Smartsheet users, and servicing some of the largest global companies, I have been able to craft a course that overcomes all the common challenges and roadblocks that Smartsheet users face.
With my knowledge and experience, I knew I could craft a course that addressed the most common pain points head-on.
With this course, you will learn to truly master Smartsheet. And do so in a fraction of the time you thought was possible.

Consider This Your Fast Track Approach To Truly Mastering Smartsheet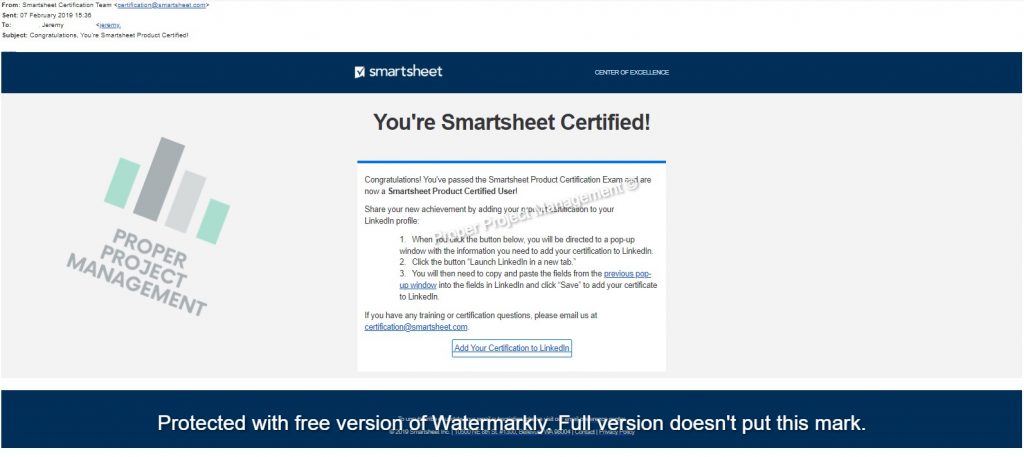 Leverage The Experience & Knowledge Of A Seasoned, Certified Smartsheet Expert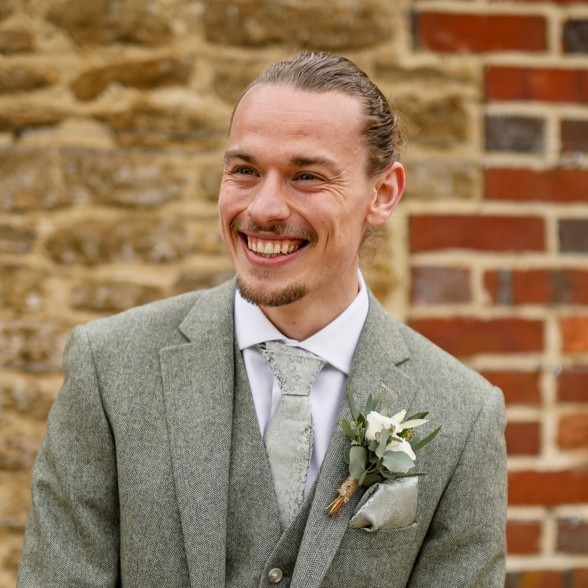 Your Instructor


Hello, I'm Jeremy, a Prince2 Certified Project Manager with over 15 years of project management experience.
I have been using Smartsheet for little over six years in my daily project management position working for a large multinational organization on global, complex projects.
Since that time I have spent a significant amount of time learning and using Smartsheet and have even become Smartsheet Certified. I have been promoted twice, lead global Smartsheet training sessions (to over 500 global employees at a time) and small in-classroom workshops.
I also work, in a consultancy capacity with a number of high-profile organizations to streamline their processes and get the most out of the tool.


Here's What Other Students Are Saying




"Smartsheet Fundamentals has transformed how I work in Smartsheet"

Jeremy's expertise made the learning curve easy and enjoyable. The course is comprehensive, covering everything from basics to advanced features. I've saved countless hours by streamlining my tasks and improving team collaboration. It's truly an all-in-one solution for project management. A must-take course for anyone aiming to boost productivity and efficiency!"
Alison Elmbridge - Project Manager

What You'll Learn In This Course - Course Curriculum
This Course Is For You If You...
• Want to dramatically reduce your Smartsheet learning curve, make the process much quicker and as stress-free as possible.
• Want to get more out of all the functionality the tool has to offer.
• Are ready to save a significant amount of your valuable time learning, building, and troubleshooting issues you encounter along the way.
• Want to streamline your workflows and truly benefit from Smartsheet automation,
• 
Unleash the full potential of Smartsheet.
• Empower your team members and allow for much greater levels of collaboration,
• Improve your reporting capabilities
• Impress your most important stakeholders - get noticed at work!

The Results Are Waiting For You
The course has been tried and tested, and Smartsheet users of all experience levels and from a variety of organizations/industries have seen amazing results.
However, the key to success lies in your attitude to implement the content.
If you're truly determined to take your business insights to the next level or further your career, this is the very course that can help.
The results you're looking for are waiting inside.
100% Satisfaction Guaranteed
If you do not get the value out of this course that you expect, I will work directly with you to ensure you obtain the results you need.

Get Instant, Lifetime Access ⬇️

Have a question?
Have a question about the course - what's covered or payment options? I'd be happy to help. Please reach out to: 

[email protected]



FAQs
Who is this course suitable for?
This course is suitable for anyone interested in project management, especially those who are new to Smartsheet or want to improve their existing Smartsheet skills. No prior experience with Smartsheet is required, as the course begins with the basics before moving on to more advanced topics.
Will this course help me if I'm an experienced Smartsheet user?
Absolutely! While the course starts with the basics, it also covers advanced features, collaboration techniques, automation, and best practices. Even experienced users can learn new tips and tricks to optimize their use of Smartsheet.
How long do I have access to the course?
Forever. You bought the course, and you own it for life. Access it anytime you want. You'll also get all the course updates and new lessons for FREE forever. This is NOT a membership or subscription course.
Do I need a Smartsheet account to participate in the course?
Yes, having a Smartsheet account will allow you to follow along with the course and practice the skills being taught. If you don't already have an account, you can sign up for a free trial on the Smartsheet website.
What support is available if I have questions or encounter problems during the course?
As part of the course, you'll have access to a dedicated support team ready to assist you with any questions or problems. You can reach out to the support team through the course platform, and they'll do their best to respond quickly and effectively to your needs.
Is my credit card secure?
100% yes! I've partnered with Teachable to handle the billing and provide secure 256-bit encryption. Your credit card data is safer with our SSL than buying gas or at your favorite restaurant. Your transaction is completely protected from fraud.