Includes access to 3 of my best-selling courses:
Smartsheet Fundamentals training course,
Smartsheet Formula Training Course,
Dashboard Training Course.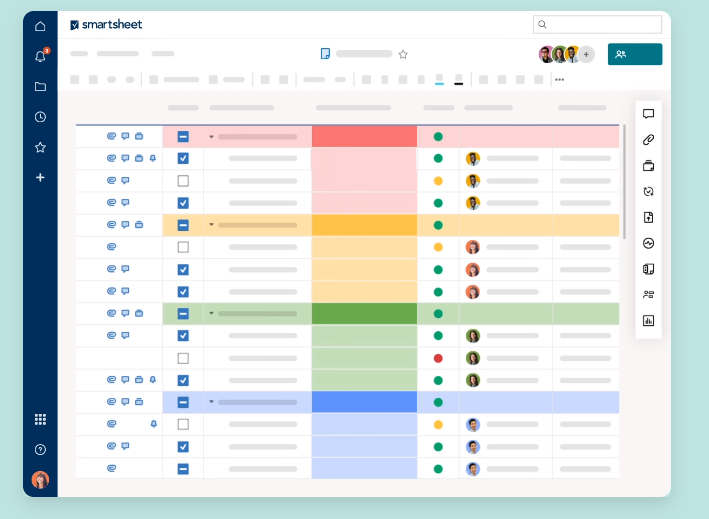 Smartsheet Dashboard Training Course

Master the essentials, unearth powerful features, and implement industry-leading best practices. Elevate your project management prowess and unlock game-changing results. With this course, you're not just learning Smartsheet, you're revolutionizing the way you work.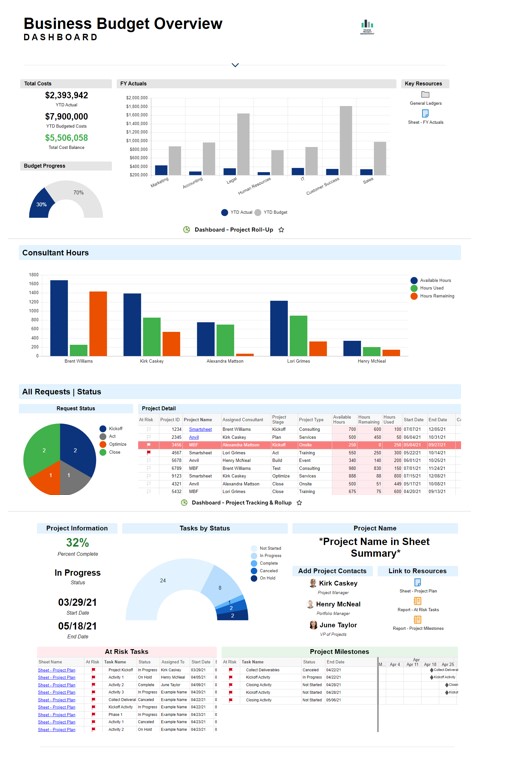 Smartsheet Dashboard Training Course

I'll walk you through how I use Smartsheet Dashboards to report on multi-million dollar projects (seamlessly).
You'll see my entire Dashboard process and setup.
By the end, you will be able to run your projects much more effectively - and be able to keep all of your key stakeholders informed and up to date with ease.
From initial considerations through to useful automations - by the end of this course you'll have effective professional and insightful dashboards that update automatically and show the most important project KPI's live, and in real-time!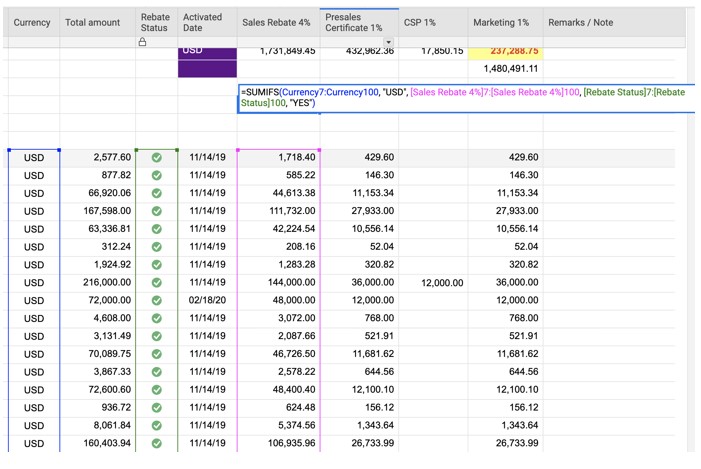 Smartsheet Formula Training Course
I'll walk you through how I use formulas in Smartsheet to automate calculations and summarize massive data sets.
You'll learn exactly what formulas to use, when, and why.
By the end, you will be able to write your own formulas, troubleshoot issues, and be confident your formulas are showing the right results.


From initial considerations through to useful automation - by the end of this course, you'll be able to work with the advanced formulas of Smartsheet and even be able to copy and paste them to ensure they work right away!


Who Are These Courses Best For?
Programme Managers
Project Managers
Project Team Members
General Smartsheet Users
NewSmartsheet Users

These Courses Are For You If...
Save a significant amount of time,
Dramatically reduce your learning curve,
Automate your workflows,
Optimize your account data,
Help other team members
Get a better understanding of how Smartsheet works,
Keep stakeholders informed,
Improve your reporting capabilities
Spark new ideas for KPIs to report on,
See what is possible,
Impress your boss/support your team,
Among many others!

"If You Use Smartsheet, These Courses Are A No Brainer"


"I cannot believe how much more effective Smartsheet has been for my organization since following these courses. Jeremy's training is easy to follow and I cut the learning curve down dramatically. I've saved hours of time, overcome frustration and removed 'guesswork'. My data now works for me, and I am doing far less manual work than ever before. If you use Smartsheet, this course bundle is a no-brainer" - Niall Clarke - Project Manager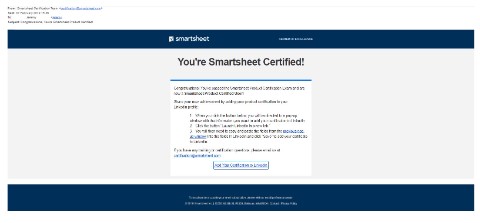 Hello, I'm Jeremy, a Prince2 Certified Project Manager with over 15 years of project management experience.
I have been using Smartsheet for little over five years in my daily project management position working for a large multinational organization on global, complex projects.
Since that time I have spent a significant amount of time learning and using Smartsheet and have even become Smartsheet Certified.



Get The 3 Course Bundle ⬇
FAQs
Can I buy this bundle for my team?
You can reach out to me via [email protected] for a group discount code and package.


Is there a time limit to complete the courses?
Absolutely not. In fact, take as much time as you want to complete the courses. However, the faster you complete it, the sooner you will have your dashboards up and running.


How long do I have access to the courses?
Forever. You bought the courses and you own them for life. Access them anytime you want. You'll also get all the course updates and new lessons for FREE forever. This is NOT a membership or subscription course.


What format are the courses delivered in?
These video courses are hosted by Teachable which requires you to log in and stream the videos.


Is my credit card secure?
100% yes! I've partnered with Teachable to handle the billing and provide secure 256-bit encryption. Your credit card data is safer with our SSL than buying gas or at your favorite restaurant. Your transaction is completely protected from fraud.